Places to go
social salsa dancing

and for

salsa lessons

in Phoenix, Scottsdale and Tempe.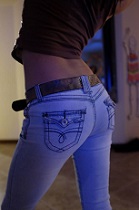 Learning to dance salsa or going out consistently to different venues for salsa dancing is one of the best ways to improve your social skills, overall tone of your body, and meet many new awesome people in the Phoenix salsa community. Below is the list of the popular places in the Phoenix metro area to go social salsa dancing and for group salsa classes, that have dancers with all levels of experience. Dance studios, Latin night clubs and bars, listed here include lessons and events of various type of Latin dance: Salsa, Mambo, Samba, Pachanga, Bachata, Merengue, Bolero, Rumba, Cha-cha, Zouk, Kizomba, Afro Cuban. Also some of the best instructors that are available for private Latin dance lessons can be found on this website.
If you have a class, or a venue that is not listed in this Latin dance directory, you can post it on the Facebook feed of this blog by clicking here.

Tuesday night social dancing starts about 9.30pm and ends about midnight. Many people who come to dance here are experienced dancers and dance "on two". There is a salsa class before the social. Class starts at 7.30 pm and it is a two hour class. Class consists of two parts. First hour is the shines (footwork for individual dancing). Beginner and intermediate dancers are learning the same patterns together. Second part of the class is partner work and the class is split in beginner and intermediate groups. The class is taught "on two". The cost for the two hour class and social dancing is $10 and there is no age minimum to get in.
Address: 6398 E Oak St Scottsdale, AZ 85257
Dave and busters has a very good night on Wednesday and Sunday for social Latin dancing. It starts at 8.30 pm and ends at 12pm. A few hundred people show up every Wednesday for this night. There is a class that starts at 7pm. It is broken down in three about 30 minute increments (30 min of merengue, 30 min of bachata, and 30 min of salsa). The class is very popular and attracts a large crowd. It is a fun class that is good for entertainment and socializing. The classes and dancing are on the outside patio. $5 cover charge for men. No charge for women before 8pm. Need to be 21 to get in.
Address: 2000 E Rio Salado Pkwy, Tempe, AZ 85281

The Duce has a Thursday night of lessons and Latin social dancing. Salsa lesson starts at 7pm. There is beginner and intermediate lesson at the same time on the main dance floor. On the smaller dance floor there is Kizomba lesson. During the social they play only Kizomba on the small dance floor and main dance floor gets a mix of Salsa Bachata and Merengue. Social dancing starts at 8pm. Cover charge is $8 for 21+ and $5 for anyone under 21. After 9pm the place is 21+only. Parking lot is across Wells Fargo Bank on Central and Grant. There is also Valet parking.
Address: 525 S Central Ave, Phoenix, AZ 85004

Mijana is a great place to go salsa dancing on a Friday night. Social dancing starts at 10.30 pm and ends at 2pm. From 9.30 to 10.30 there is a salsa class. It is broken in two groups. Beginner and intermediate. During the class everyone rotates so you do not have to come with a dance partner. During one class you will dance with about 10-20 people, depending on how busy the particular night is. Rotation is not mandatory and if you came with a date, and want to stay with one person through entire class that is ok. If you came by yourself it is fine as well. Taking salsa classes is a great way to make new friends. You have to be at least 21 to get in. The cover charge is $10.
Address: 1290 N Scottsdale Rd, Tempe, AZ 85281

Every second  Saturday of the month (and also every fourth Saturday with salsa lesson)  at 9 there is a bachata class. It starts as a beginner lesson and becomes more intermediate towards the end of the lesson. The beginning of the lesson is footwork, and the second part of the lesson is partner work. Social dancing starts at 10pm and ends at 12am. The cover charge is $10 for both bachata lesson and social dancing.
They play mostly bachata and salsa with an occasional kizomba.
You have to be 18+ to get in.
Address: 915 N Central Ave, Phoenix, AZ 85004

Social dancing starts at about 8 and ends at about 10 or so. At 7 there is a salsa class. The class split up in two groups: beginner and intermediate. The classes are of high quality and you can learn a lot if you are a beginner or an intermediate dancer. The classes are taught "on two". The cover charge is $10. There is no age minimum to get in. The crowd is mixed and there are people of all ages.
Address: 931 E Elliot Rd #101, Tempe, AZ 85284

Social dancing starts at about 8.15 and ends at about 10. From 7-8pm there is a beginner salsa lesson, that slowly progresses into intermediate level. The classes are taught "on one". The cost is $5. It is a dance studio (one of the largest and nicest in Phoenix) and here is no age minimum to get in.
Address: 3131 E Thunderbird Rd #33, Phoenix, AZ 85032